Prof. Wei WEI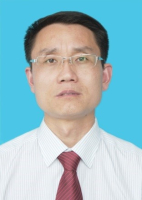 Changhzou University, China
Position: Vice dean of School of Materials Science and Engineering at Changzhou University (CZU) P. R. China, Executive director of Sino-Russia Joint Laboratory of Functional Nanostructured Metals, Visiting Scientist at University Vienna (2011).
His main research focuses on SPD processing for bulk nanostructured metals (BNM), metal forming and the relationship of microstructure and mechanical properties.
He is a distinguished expert of Science and Technology Deputy of Jiangsu Province, Qinglan Project Outstanding Teacher of Universities in Jiangsu, 831 Project Innovative Talent of Changzhou Government, Member of MRS in Singapore, Member of Editorial Board of Acta Metallurgica Slovaca, Member of Program Committee of 5th International Symposium of Bulk Nanostructured Materials (2015), Reviewing Experts on Materials Science & Engineering A, Computational Materials Science, Journal of Alloys and Compounds, Materials & Design, Applied Physics A and others. The total number of Chinese and international publications indexed in Web of Science is over 70 papers, 4 monographs and books, 15 author's certificates and patents.